Enhanced quick replies for your WhatsApp Business.
Are you looking for a better way to respond to your customers with audios on WhatsApp? Etivi makes it easier than ever: now you can send your audio, image, video, document, and text messages directly from your browser using WhatsApp Web. With Etivi's optimized platform, you won't have to worry about being limited in the way you interact with customers; simply click and you're done! Now you can offer top-tier customer service quickly and easily.
Etivi connects with WhatsApp Web
With
Etivi

you can send files with just one click.
Etivi allows you to quickly share all the necessary information with a single click. With this system in place, your team can minimize the time it takes to respond to customers while ensuring the accuracy of all communications
Create as many audios as you want, save them on Etivi, and with just one click, send them to your customer.
Send training videos, guided tutorials and company information quickly and without interruption.
Quickly access images saved in the cloud for advertising and creating your sales funnel.
Share catalogs, invoices, PDFs, delivery notes, pro forma invoices, and other important documents for your needs.
Optimize the location of your different branches, offices, and addresses to help customers find you.
Create text with different fonts, formats, and designs that you can deliver to your customers.
What Etivi can do for you in the company.
Etivi offers an all-in-one solution for fast, seamless, and effortless data exchange on WhatsApp. Whether it's audio, images, videos, documents, or text, everything is in the same software tool. Etivi's sleek and modern interface is designed to be user-friendly for newcomers but powerful enough for professionals. This one-click solution is aimed at customer service providers who need a streamlined approach to quickly share their work with customers, as well as organizations looking to improve sales results. Choose Etivi and simplify your work-flow today.
Guided tutorials with Etivi
How to install Etivi on WhatsApp Business for free
Learn how to create a new section in WhatsApp Web to boost your work
Effortlessly design your commercial pitch to be used on WhatsApp Web
How to buy a Membership and have unlimited file uploads
Learn how to upload a Backup with Etivi in WhatsApp Web
Companies currently using Etivi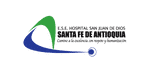 Why do you need to use Etivi?
User testimonials
Customers from different commercial sectors support the tool for daily use when they have to speak with several people during work hours.
'We are easily sending documents to people who buy on our website, and we have also implemented the sending of audios explaining the steps to complete the purchase of our products.'
'I love the tool and really need it to send the same information a customer asks for during the day, especially after an active advertising campaign on our social media.'
'Great platform for creating my audios and videos that I use every day to respond to customers who request information about my services.'
Thanks to this powerful tool, I can work in a team with people who manage WhatsApp with the fastest delivery and uploading of files, and I can modify the files that will be sent to customers every day.
Etivi Pricing
Save 30% by purchasing Annually!
Change your currency to see different payment methods in your country.
How does Etivi work in WhatsApp?
Etivi is a tool that allows you to store your files in a platform connected to WhatsApp, making it easy to access and send them with just one click. Its operation is simple: by downloading and installing the application, you can access it from your web browser and upload your files to the Etivi platform. Once you have uploaded your files, they will be available for you to view at any time from your WhatsApp Web account.
In addition, Etivi offers you a direct access mode to the stored files, allowing you to view them without the need to open the application. This direct access mode is automatically integrated into WhatsApp, so you don't have to do anything additional to activate it.
Once you have viewed your files in direct access mode, you can send them directly from WhatsApp with just one click. This is especially useful if you need to share large or multiple files with your contacts on WhatsApp, as it saves you time and allows you to send them more efficiently.
Does it have a term of permanence?
You can use Etivi for free without adding a credit card for an indefinite period of time. If you decide to purchase a monthly or annual subscription plan, you will only have access to the plan you choose, but you will not be obligated to maintain it for a minimum period of time.
What is the limit for uploading my files?
By subscribing to our plan, you will have the advantage of having unlimited capacity to upload your files. However, it is important to keep in mind that WhatsApp sets a limit of 15 MB per file in the case of videos or documents. If you adhere to these limits, you can send your files immediately with just one click. It is essential to be aware of the regulations and policies established to ensure the efficiency and security of the platform.
Can I use it on any computer?
Yes, you can use our platform on any device simply by logging in with your username and password. If you have a premium plan, you can use one account per team. In the case of an enterprise plan, you will have the option to enable administrator management and create up to three assistants with different roles. This will allow you to have greater control over access and use of the account, and will give you the possibility to delegate specific tasks to different team members. We hope you enjoy our platform and all the advantages it offers!
Does it work for WhatsApp Business?
Of course! You have the option to use both WhatsApp Business and the personal version of the application to send your stored files. This way, you can separate your personal conversations and files from those related to your business activity. Remember that it is important to maintain proper organization of your messages and files to ensure a smooth and efficient experience on the platform. Take full advantage of all the tools that WhatsApp has to offer!
Is it safe to use it in WhatsApp?
We definitely advise you to use the platform within the limits established by WhatsApp. Our recommendation is that you use it primarily for advisory, sales, or customer service purposes, as these are areas in which it can be very useful and effective. It is important to avoid using the platform for spam or unsolicited mass mailings, as this can result in the restriction of your account limits. In general, we recommend that you use WhatsApp responsibly and ethically to ensure a satisfactory experience for both you and your customers.